Weather Forecast for Your Marine Operation Needs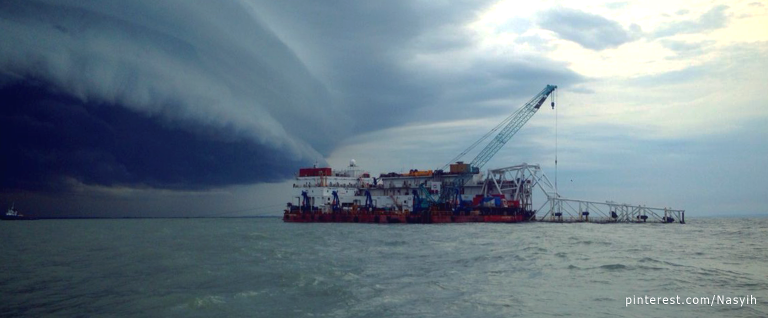 (AR | 22/11/2022)
Our global marine economy is diverse and expansive, it includes maritime industry sectors such as energy, transportation, fisheries/aquaculture, search and recovery, environmental management, and research purposes. In maritime industries, reliable metocean parameters information is considered a crucial matter, because some operational planning is critically depending on accurate metocean parameters information. Whether it is rig transport, subsea engineering, heavy lift, or other marine operation, well informed metocean parameter and weather information will determine the success of the marine operation.
The marine sea state prediction forecast service by BW Geohydromatics gives information on upcoming atmospheric events and changing sea conditions a few days in advance. This enables those who work at sea or near coasts to plan operations, routes, travel schedules and activities, to improve worker safety, to mitigate the risk of damage and loss, and to increase production efficiency.
The Metocean parameters provided in our forecast service are detailed information of wind, wave, tide, and swell conditions for the next few days, included cyclone warning and tropical advisory. There are also graphs depicting the magnitude and direction of waves, currents, and wind pressure in the site-specific area or a route area.
Lately, the weather forecast is one of the projects that is on the rise and growing in our company, and the demand has increased and more varied from previous years. This is due to the increase of maritime activities that require support from accurate weather forecast service. The weather forecast requests are coming from various clients and locations to support their needs in offshore and nearshore marine operations. Our weather forecast locations this year are spread across several locations such as the Java Sea, Makassar Strait, Malacca Strait, Madura Strait, and many others. The demand came from various industries to support maintenance operations, subsea operations and deployments, construction activities, marine survey, marine transportation, etc.
Here are examples of the marine sea state prediction services by BWGeohydromatics.
As we commit to always ready to serve your needs with the best and reliable service possible, we want to hear about your experience in the industry, what you struggle with, and what you hope to achieve and overcome. Maybe we can solve the problems together!
A sample report of the marine sea state prediction service can be seen here, and you can find more information about our other marine operation decision support system services here.